Perkiomenite
The Perkiomenite is the student news site at Perkiomen School. Following in the tradition of earlier editions published on campus, the Perkiomenite today is a place where students can express their opinions, share their passions, and engage with the entire school community in thoughtful discussion.
The Perkiomenite publishes once every two months on the 15th day. Materials for submission can be emailed in to the editorial staff at [email protected] Articles must be received 6 days prior to the publishing deadline to be considered.
The Perkiomenite is written and edited by students of Perkiomen School and they are solely responsible for its editorial policy and content.

Cuba Has a New President and He is Not a Castro
Tatiana Spinosa
For the first time in almost six decades, Cuba is seeing what looks like the close of the Castro era. The last of the Castros, Fidel's younger brother Raul, has recently passed the torch to former Vice President, Miguel Mario Diaz-Canel Bermudez, who has expressed hopes to reform and modernize the Cuban economy. However, this will not be the last Cuba sees of the Castros. Raul plans to stay relevant within Cuban politics as the first secretary of the Communist Party for the next three years. His influence will not be entirely gone and he will continue to remain a powerful figure in politics.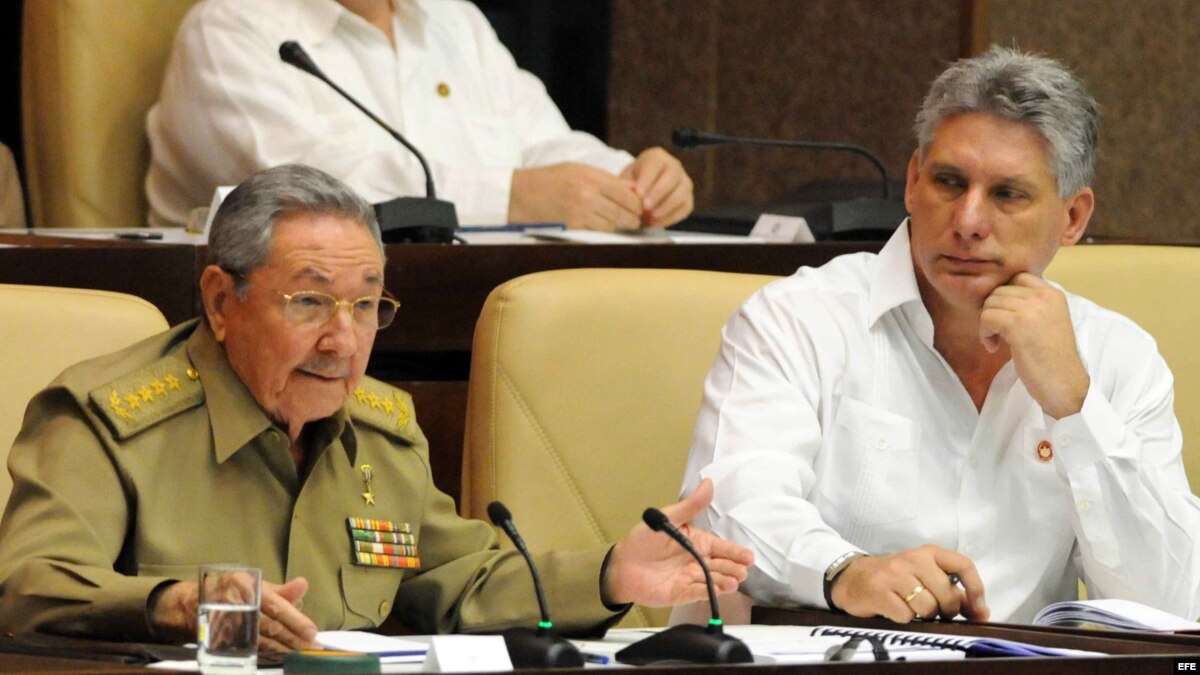 A vote took place on April 19 that confirmed his win with a largely unopposed vote of 603-1 to succeed Castro. Diaz is a highly regarded and trusted individual, having worked himself up the party ladder for more than three decades. Although he tends to stray from the public eye and relatively little is known about him, he has expressed sentiments of continuity for the country and maintaining leadership similar to that of his predecessor, Raul. Defending a victorious revolution that he was born just after, he has proved to be a relentless supporter of the policies and ideologies from the 1959 revolution. As a young man in the late 1980s, after showing promising leadership qualities as the provincial head of Cuba's Union of Young Communists, he stood out among his peers. This brought him closer to both Castro brothers. His career improved significantly as he climbed the political ladder and rose to be the first secretary head of the party in the Villa Clara Province and finally a member of the Communist Party's Central Committee in the early 1990s. Later on, he was selected to be Raul's bodyguard, which provided him the chance to prove his loyalty and determination. He served three years in the Cuban army, which added to his display of loyalty. While still only in his twenties, he was appointed the party's liaison to Nicaragua in the late 1980s, creating quite a prominent résumé.
Diaz possesses striking leadership qualities and new innovative ideas that mirror that of both former presidents, Fidel and Raul, respectively. He is known for choosing a more modest house rather than what top Cuban officials are ensured and for having rode his bike to work everyday during the Cuban economic depression, both of which have stood out greatly to the community. While he has primarily stayed out of the public eye, he has been a leader in promoting internet access in Cuba and has been seen defending the rights of gay clubs and listening to the complaints of academics as the Minister of Higher Education. According to the New York Times, "In each position, according to those who knew him at the time, Mr. Díaz-Canel has been a quiet but effective leader, seemingly open to change. Many called him a good listener, while others described him as approachable, free of the rigidness and inaccessibility of typical party chiefs."
Within the first few days of Diaz taking office, he has already met with the presidents of other Latin American countries, including Venezuela and Bolivia to discuss strengthening their relations. With this encouraging foot forward, people are hopeful that Diaz will look to strengthen other relations as well as allow Cuba to become more representative of the people and grow in all aspects across the board.

---
---
"Our Future is Creative, Innovative, Courageous"
Dan Pasiada
During the busiest time on campus – the month of May full of AP exams –The Perkiomenite has interviewed Headmaster Mark Devey about the future of the school. We spoke at length about the teaching model at Perkiomen, the expansion of Robbie's, and we touched on the controversial decision of getting a Kubota, shedding more light on why we need it.
DP: We are both are coming to the finish of our third year here at Perkiomen School. How are you doing?
MD: I've never been happier in my entire career. I landed here at a time when the school needed a spark. It already had a lot of assets, but it needed to be redefined. With some shifts we were able to gather the energy, ability and passion, and achieve even greater goals. I am really excited about the Entrepreneurship Program and Medical Institute coming into our sights; I am very pleased about the significant positive shifts in ESL and the Learning Center – we embrace the fact that we're a school that allows a range of kids to thrive. In general, cultures can only manage a certain amount of change at one time, so I wanted to pick my spots and push hard, but I didn't want to push so hard that the goals weren't achievable. So, my goals were to strengthen our academic program, expand the arts, and improve our athletic program by picking a few programs where we could excel, and further highlight the benefits of a diverse community.
DP: Did you come to the school with a big vision?
MD: I came with a toolkit and experience at working with a range of outstanding schools, some similar to Perkiomen. I waited in the first semester to get to know the faculty and student body, and get my arms around our school programs to assess some of that before really coming up with a clear direction. I soaked in the culture to direct my next steps.
DP: Talking about next steps, The Perkiomenite recently interviewed Dr. Martin about the Triple Threat model. What do you think this model should look like at our school? Should we concentrate more on pure academics, extracuricculars and sports, or pastoral [social] life, like the Robbie's Expansion?
MD: It is very difficult to run the school under that model, because it's almost impossible to find educators that are so versatile. Everyone wants the highest quality educators, the best caches and the best arts teachers, as well as the finest residential life personnel. So as we look ahead to next year, we paid particular attention to hiring new faculty that excel in the classroom but also have a wealth of experience in sports. One of our focal points has been to improve our athletics – though we are not seeking to be a sports powerhouse, I want to be sure we are developing a good foundation. I want to be in the hunt. When you're starting a brand new sport in ninth grade, it means with commitment and good coaching, you may be able to make varsity and make an impact over time. So, I want us to continue including athletics as an important part of the mix. We are really trying to find a good blend with what faculty can bring to our community.
DP: Would you, as the headmaster, focus on bringing in new teachers, or would you coach the teachers we have?
MD: I want to take advantage of both. I have high expectations for the teachers here, and I want to strengthen who they are. Every time there is a shift or change – whether someone is getting married or looking to move elsewhere, I see it as an opportunity to re-mold who we are. I encourage our teachers to go to a conferences, work on advanced degrees, get coaching support, or team up with somebody here who's already an expert – that's also one of the things we do with new faculty. We want to mentor newcomers and support the growth and development of our veterans.
DP: Hard question. Recently you spoke in chapel about buying a Kubota golf cart to be used on campus . Some students have expressed discontent with this. Why do we need it?

MD: My last school was 600 acres; we even had our own small mountain. As headmaster, I wear many hats and one of the most important things for me is to be versatile and accessible. One of the best tools for admissions is to have a vehicle to transport people around, and many prep schools, including schools where I worked, have that. It gave us a chance to give tours. For people with a limited window of time, it allows the opportunity for them to see the entire campus more easily. It also allows us to cart around some parents who don't move so well, or students that are injured or grandparents. Secondly, a large part of my job is development. When the alumni come here, they are anywhere from twenty-one to a hundred. So for the reunions and weekends, I put them in the cart and show them the whole 180 acre campus. It allows me to speak about my vision of the school, like the vision of a new entrance from Schoolhouse Lane. We'll drive all the way up there and look around, and I'll speak about what I see this school becoming. In development, sharing a vision like that can be very powerful. At Perkiomen, we usually rent vehicles for events, but what I would like is to have them all the time for admissions and development, so we will lease one for next year. The other thing that is important to me is that almost every single field has games at the same time, and I want to be present at each of these games. For example, I'll need to get from lacrosse to baseball, or to take a parent or a grandparent from one place to another. As the head, I will be able to say, "Excuse me ma'am, where are you headed?" "I'm trying to find the baseball game." "I'll take you there." It's great for me to be able to facilitate that. It's great to make the community accessible and it's great to be able to help people who don't move as well to get around campus.
DP: What else are we planning to invest in? What are the ideas for the expansion of Robbie's?
MD: There are a lot of ideas for Robbie's and I expect that there will be a lot in it. I want to add significant square footage, so we have a lot of different niches for a variety of people, so we won't have one group dominate the entire space. We want to have spaces for play, such as pool or ping-pong, as well as spaces for students to grab something to eat. We want to have a nice cafe – ours is great, but it's not level of quality we seek– we want to have a full working kitchen to cooking delectable dishes and also be able to use it for students to cook in a cooking class or to allow students to take on a job during the week. I want to raise the quality of all of the spaces.
We're going to have a performance space for a band to play, and what I'd like to have is folding glass doors, so we can insulate the sound or we can make it a public space to fill the entire room in a matter of seconds. So we'll have a hangout spot, a place to grab a snack, a place to be with your friends, a place to play, and also a space where you can be multitasking all the time. We're blending the academics, relaxation, food, and play together. I also want to have a space where kids can play games on a big competition screen. It's something fun that brings students out of their dorm rooms. They'll be able to sign up to have a competition and be able to play in a public space. My hope is to have two other things: the Dean of Students office on the upper level, so if you're coming to talk about what are we going to do over the weekend, or talk about what's going on in the dorm, or if there is an issue going on – those people will be central to the campus, but not on the same level as the hangout. I don't want the Dean of Students looking over your shoulder every moment, but having those people and some learning support, and likely, technology there makes sense, because it is central. The other thing is that I want to weave in some more flexible design spaces, similar to what we have in the Innovation Center, but many, many more of them. So, kids who are designing and working on ideas can have a central space that weaves into the hangout spot. My vision is similar to a mall: you can walk through and with a lot of glass you can see kids working on things. We're trying to build a pleasant place for everyone to come and interact with each other. We want to energize the campus by bringing kids together.
It is clear then, that our future is very promising. As a school, we are fulfilling the Triple Threat model in the best ways we could, and our investments are directed into a path that will make Perkiomen a better school.
---
---
Marching For Our Lives

Madita Schrott
On Saturday, March 24, over a million people across the US, and even the world, poured onto the streets to join "March for Our Lives" and fight for stricter gun laws. After the mass shooting at Marjory Stoneman Douglas High School in Parkland, FL just this past month, student survivors founded the "Never Again MSD" organization and immediately began to organize student led marches. After countless mass shootings, one worse than the other and many of them in schools, it is finally time to change something. With the feeling that politicians and representatives aren't doing enough, students are using their voices to do what should have been done so long ago: make dangerous weapons more difficult to purchase to help prevent future school shootings.
People in over 800 cities and towns around the world marched on the streets to lead the way. So did I and four other Perkiomen students. On Saturday morning, Ms. Dewey took us to support the march in Pottstown. There, the students of the Pottstown High School and The Hill School organized the march and the speeches held afterwards. We walked through the streets for about an hour, holding up our posters and chanting. Even though many people were showing us their support by waving, smiling, and thanking us, it was obvious that many people didn't like what we were marching for. But we didn't let those voices push us down and kept walking full of pride.
I really enjoyed going to the March for Our Lives. It feels very good to not only have an opinion in your head and maybe share it with other people, but to actually do something for it, something for a good cause. The youth is our future. One day, it is our generation that will be sitting in office, leading companies, and charting the course for our nation. But, we won't be in those positions if we are unable to learn in safety and feel secure in our nation's schools. The Never Again movement doesn't want to take gun owner's rights away, it wants to protect people's rights to live. Being a part of protecting our lives and those of others during the march felt very good.
One voice may be too quiet to hear, but together we can be loud.
Soccer Superstar Leads Liberia through Democratic Elections
Tatiana Spinosa


Liberia recently held their presidential election at the end of December. This signified the first democratic transition for the country since 1944. George Weah, a small time senator and former FIFA World Player of the Year, defeated Vice President, Joseph Boakai in a runoff.

After his win, Weah conveyed much optimism, commenting "honored to join a new generation of heads of state." Many of Weah's supporters are young people who make up an extremely large chunk of the population and who also look up to him for inspiration. Weah's story is the epitome of rags to riches; having grown up in a slum in Liberia's capital, he made his mark by showing a promising future in soccer. He played for local clubs both in and around Europe before signing with the top ranked team in France, which would be his first of many. He is viewed as one of the greatest players of all time, having won Player of the Year in 1995. To his numerous supporters, his personal success story is encouraging and serves as inspiration. Because of his experience, he is seen as possessing a deeper and more personal connection with the people and being able to understand their needs on a better level.
Even with his fame, Weah has been subject to harsh criticisms, specifically from Boakai's Unity Party. Critics verbalized Weah's insufficient political past, as he has only stood as senator for 3 years in Monrovia. This is in addition to his controversial Vice President candidate. While the Liberian people are hopeful in looking to Weah to bring peace and solidarity, they are equally weary of his running mate. Vice President Jewel Howard-Taylor is a former senator and ex-wife of convicted criminal and former Liberian President, Charles Taylor. One of the most prominent war lords and former president, Taylor is currently serving time in a British prison for war crimes and crimes against humanity for his involvement in the Sierra Leone civil war. Just under six years ago, he was detained by UN forces in Sierra Leone, transferred to The Hague for trial, and was sentenced to 50 years in prison.
Conspiracy theorists claim that Weah is only a frontman and that the country will actually be run by Charles Taylor from prison, using his wife as his mouth piece in her new position. This has led to some controversy among Liberian citizens and we have yet to find out whether these theories hold any water.
Admin. "'Former World Best Footballer, George Weah Wins Liberia Presidential Election'." The Zambian Observer, 12 Oct. 2017, www.zambianobserver.com/former-world-best-footballer-george-weah-wins-liberia-presidential-election/.
---
---
The Future of Cryptocurrency
Dan Pasiada

This winter we have seen a great many surprising things: North and South Korea announcing they'll join forces in the Olympics, Brent oil rising to $70 for the first time in three years, and the surprising explosion – followed by a rather agonising fall – of bitcoin.
You may have heard about the forty-niners in US History. Now I present the two-thousand-and-niners: people who mine bitcoin and other cryptocurrencies, believing they could get rich from this new and confusing technology. Although cryptocurrencies have existed since 2009, their popularity has been steadily declining up to 2017. Yet, in December, the word bitcoin was googled 25 times more than a year ago. Observing its undoubtable and sudden rise in popularity, one might wonder what the future of cryptocurrency looks like.

Cryptocurrency is digital money. But is it really? Cryptocurrencies allow for a different interaction between users. They are decentralised, confidential and can be transferred almost instantly.
Cryptocurrencies such as Etherum
(the most capitalised altcoin, or non-bitcoin cryptocurrency) have many distinctive uses, for example in Initial Coin Offerings (ICOs), where a start-up can issue a certain number of coins that amount to some value of the start-up. This is similar to an IPO, but it can be conducted much faster and almost anyone with a computer and internet access could 'snatch up' a piece of the new business in an ICO. Or you can use cryptocurrency to eliminate lack of trust: this is a highly important economic driver in developing countries where financial legislature is weak at protecting investors and companies. Such things are inevitably attractive to a market that wants to explore every crack in the mountain of the capitalist the system.
Similarly to Fiat money, these tools should serve as three things simultaneously: a medium of exchange (asset traded for goods and services), a store of value (never expires), a unit of account (measure of worth). Otherwise, they will become extinct in the future.
You can trade most cryptocurrencies for goods and services, however the places where you can do so are scant. Morgan Stanley claims only 3 out of 500 major online marketplaces accept cryptocurrencies. They also claim that the value of cryptocurrencies is zero, because they are not backed by anything. In reality, however, they are backed by real electrical energy expended by PoW. PoW (don't worry – no one is being held captive) or Proof of Work is essentially guessing a very long and complex string of characters that would take one of our iPads a few years for a chance to earn a coin. It takes an enormous amount of electricity which potentially contributes to global warming. One bitcoin transaction wastes 588 kWh of energy, the same as the most powerful Ferrari in production would produce if it ran on maximum speed for an hour, or the same as leaving a 100W lightbulb on for 245 days. But what is your Fiat money backed by? Most likely a government promise of its value. Another way coins are backed is Proof of Stake: a number at the end of the coin proves it is yours. PoS is much more energy efficient than PoW. A cryptocurrency that uses a mix of PoW and PoS like Dashcoin and Peercoin can potentially be secure and more energy efficient. And, since cryptocurrency can't be broken unless you destroy the hard drive they are on, they don't have an expiration date.

It would be reasonable to say that cryptocurrencies could take the place of regular currencies in our daily life. However, cryptocurrencies are usually limited, so once all of them are 'mined' they won't be a viable investment tool – they could simply deflate slowly like regular currency.
Cryptocurrencies do have a bad side to them, however. They have been used in illegal, 'dark net' markets, due to the difficulty they pose in tracing the transactions. There have been instances of been fraud, including Ponzi schemes and people simply walking away with tokens after a fake ICO. But while it is near impossible to trace a blockchain network, the FBI has been able to trace IPs of scammers, and even shut down Silk Road. Besides, aren't illegal things being done with cash as well?

Talking about legality, in March 2016, the Russian Ministry of Finance prepared a bill that would effectively ban cryptocurrency by sentencing any user of cryptocurrency to 4-7 years in jail. In 2017, these sentiments reversed completely, with the Russian government promoting cryptocurrencies to reduce reliance on oil. It was totally not correlated to Russian oligarchs to evade US and EU economic sanctions via untraceable money transfers from their secret accounts. Similarly, South Korea has announced that it is preparing a bill to ban cryptocurrencies completely. "The government thinks that bitcoin is dangerous, because it fluctuates a lot, and it grew so quickly and can drop so quickly. The Korean President wants to protect people and industry from a bubble", says Jiho Park, a Riordan Proctor. We will have to see what comes of it, because passing a bill like that could take years – it requires a majority vote by the National Assembly.

While some countries are still debating whether crypto is a good thing, the biggest economic powerhouses are trying to legally incorporate cryptocurrencies into their national economies. The US is already taxing it as a commodity; China allows private persons (but not banks) to use cryptocurrencies, and Japan is proposing to tax it as normal money. It will take time for governments to regulate cryptocurrencies in a fair and understandable manner, but the fact that governments are recognising cryptocurrencies in some way is already a big step into the future.

So here you have it, a string of numbers that could pay your taxes, get your milk, secure your retirement, and doesn't even take up space in your pocket – you can wear leggings all day long. Crypto could be the future – and bright future if you ask me – just don't accidentally throw out your hard drive.

The price of one bitcoin was below $1,000 in the beginning of 2017. It exploded up to more than $19,000 on 16th December 2017. Two months later, it has fallen to around $10,000.

Whatever the case will be with bitcoin, it is imperative for everyone to have an understanding of what it means for for our economies. As Perk students grow, financial products will keep budding, and while many can be highly beneficial, using things that we don't understand – like we used Mortgage Backed Securities in the 00's – can bring ruin in one click.
A Very Perkiomen Christmas Playlist
Madita Schrott
Aren't we all sick of "All I Want for Christmas is You" and "Jingle Bells" after listening to them for the hundredth - maybe thousandth - time? Christmas songs are being played on every radio station and in every store and have been since Thanksgiving. It's always the same songs as the year before and the majority of those being played are from Frank Sinatra's Christmas album, first released in 1948.
This year, let's shake things up a bit. Here are 11 holiday songs we guarantee aren't overplayed so that you can get into the holiday spirit without having the same old songs stuck in your head.
1. "Christmas Wrapping" by The Waitresses
2. "Just Like Christmas" by Low
3. "Marshmallow World" by The Regrettes
4. "Blue Christmas" by The Lumineers
5. "Christmas Lights" by Coldplay
6. "Spending All My Christmas with You" by Tom Odell
7. "It's Christmas" by Daniel Martin Moore
8. "Christmas Wish" by She & Him
9. "Winter Song" by The Head and The Heart
10. "What Are You Doing New Year's Eve" by Andrew McMahon in the Wilderness
11. "Skating" by Vince Guaraldi Trio




---
---
Perk Sixth Grader Starts a Non-Profit
Dan Pasiada
Morgan Keely, a sixth grade student at Perkiomen, recently incorporated a non-profit that works to bring comfort to hospitalized children and their families in the form of care packages and advocacy. The non-profit, Morgan's Magical Ears, is named for Morgan's own experience having to go undergo a difficult surgery to receive a cochlear implant (hearing apparatus) surgery. Understanding the experience of a child going through these unnerving procedures, Morgan tasked herself with raising money and collecting supplies to take to other children in the hospital, including buckets of toys and other goodies to keep them happy, comfortable, and courageous at the hospital. As they go through difficult procedures, Morgan hopes that these care packages will provide moral support and strength. On campus, the Entrepreneur Institute is supporting Morgan's Magical Ears by hosting events to help raise money to purchase additional care package supplies. You can participate too by competing in the upcoming League of Legends tournament, running in the 5K marathon, or supporting the church fundraiser.
TLearn more about Morgan and her non-profit by checking out my interview with her below.
Q: In three words, describe what Morgan's Magical Ears does.

A: "Make children happy."
Q: How were you inspired to start your non-profit?

A: "On one of my surgeries, I actually got a present [care package full of toys] like that , and I loved it so much that I just wanted to give presents to other kids, because it made me feel so happy. After your surgeries you just feel … terrible. So just getting a present made me feel relieved and it made me feel so much better – and I kind of thought it would be nice to give to other people! We mainly give these presents to children if they are in surgery. For some kids, we ship them across the world, some people just kind of contact us and say, "Oh, this person's sick" and then we send them something."
Q: How is Perkiomen already helping you?
A: "The Entrepreneur Institute has really helped out with making me a non-profit, and I think Perkiomen is really helping me by supporting my non-profit and helping me raise more money, which is really nice!"
Q: I personally think what you do to help kids is amazing. What do you think Perkiomen School students can do to make a difference in the world?
A: "I think that they can be more active in helping others outside of their normal groups or outside of their comfort zone. They could do community service in places they've never been before and maybe get to meet new friends... By working together, we will understand how we can help each other."
Q: How do you think the Perkiomen School community can continue to support your non-profit?
A: "Perkiomen students can help by making donations or helping with events in the future... They will be a part of helping kids smile and feel better when they are recovering from surgery or feeling sick."

---
---
10 Great Books to Start Reading Before the Holidays
Yana Menadzhieva
1. "Flowers of Algernon" by Daniel Keyes
In this wonderful book Daniel Keyes will tell you everything about life from a simple guy who used to be a cleaner in a bakery and whose IQ did not exceed 60. He talks about how he became a genius, the smartest person on the planet. Is it possible to overcome your fears and cope with loneliness? Keyes provides his answer to this question in this book.
2. "The Suitcase" by Sergei Dovlatov
"The Suitcase" is full of witty stories, notebooks, in which the stories from the life of the writer were preserved. You will fall in love with the stories and for a long time. Perhaps the secret of Dovlatov is that he does not invent special "book" situations, but simply talks about what he himself observed, and calls things by their proper names. Well, in humor, of course.
3. "Orphans of the Sky" by Robert Heinlein
A giant transport spaceship is lost, the inhabitants of which have long forgotten about the world outside the ship. They are divided into two camps and are at war with each other. The book asks a powerful question: is our modern world that different from the passengers of the ship? This is a must-read novel that you simply can't pass by.
4. "35 kilos d'espoir" by Anna Gavalda
This poetic little parable covers the main aspects of life: the choice of life path and the power of love and devotion. The story of a thirteen-year-old boy, who once has to gather all his strength and make a step toward adulthood, proves once again that dreams come true. In the end, no matter how many kilos we have, we always have hope.
5. "Neverwhere" by Neil Gaiman
Imagine that under the streets of your city there is a world that most people do not even suspect. It is inhabited by saints and monsters, dangers lie in wait for each step, it is dark and dirty, but it is also very interesting. A door to such a world near London is opened by Neil Gaiman. Just go down there and fall in love with the book.
6. "Fahrenheit 451" by Ray Bradbury
451 ° Fahrenheit - the temperature at which paper ignites and burns. This book describes a world of the future where books are burned, people are littered with information garbage, and the government treats any dissent with electric shock. It is terrible because it is truthful, because much has already come true. But as long as there is love, beauty, and the pursuit of truth, we have a chance to be better.
7. "The Dead Zone" by Stephen King
Even if you are sure that King is not your author, that horror stories are not your format, this book still deserves the chance to take a worthy place in your library. After all, there is no blood and murderers in it - only a rigid psychological confrontation of a person with himself. Goosebumps and cold sweat are guaranteed.
8. "On Chesil Beach" by Ian McEwan
This is a short and piercing story of newlyweds, whose drama is the result of understatement, unwillingness to address one another, and lack of inner freedom. The strange problem with which they collided so easily can be solved by one simple conversation of loving people.
Airport employees collide with problems one after another: the airport endures the strongest storm, an aircraft has an accident, and important things go missing. At the same time, there are amplepersonal troubles and dramas. And all this on a Friday night. An amazing story, written in the rare genre of an industrial novel, is read in one breath.
10. "Life in the Time of Cholera" by Gabriel García Márquez
Swarthy beauty Fermina rejected the youthful love of a childhood friend and preferred to become the wife of a scientist dreaming to rid the Spanish colonies of the plague. The book is about love and strong feelings, with a smile and so poetic, that usually you wouldn't expect from Marquez.
A New Perkiomenite
Welcome to the first issue of the Perkiomenite for the 2017 school year. While the paper will still feature the ideas, thoughts, and passions of Perkiomen students, it will now be housed on the main school website where everyone in our community has the chance to enjoy it.
Over the summer, Perkiomen students all read "Mountains Beyond Mountains" by Tracy Kidder. This month, Perkiomen celebrates one of the themes from Kidder's book: appreciation of beauty. To kick off the first edition of our school newspaper for the 2017 academic year, Yana Menadzhieva incorporates this theme in her article to help bring you the best selection of movies that will help you to better appreciate beauty and kindness in your life.
Thank you for reading the Perkiomenite and we hope you enjoy our latest issue.
---
---
Top 10 Feel-Good Movies of the Season

Yana Menadzhieva
Here is the list of 10 absolutely kind movies that will make you smile after a long day:

"Life is Beautiful"- Surprisingly, this picture of World War II horrors can be one of the kindest movies you've ever seen. This is an amazing story of a loving father who managed to give his son a second life while being in a concentration camp and turned a terrible reality into a game. Life can sometimes be unjust, painful, and tragic, but it can also still be infinitely beautiful.
"Forrest Gump"- This movie is 20 years old but most of us know and still remember it. Despite the fact that you may know some of the lines, with each viewing you will also discover something new. This movie is simply inspirational.
"Temple Grandin"- Her name is Temple Grandin, and she is not like the others. This movie is a biographical drama that tells the story an autistic woman who achieved considerable success in science. She managed to change the attitudes of the world on people with autism and prove that a person is capable of anything if he or she does not give up.
"The Truman Show"- Imagine this, you suddenly begin to realize that everything around you is scenery and people are actors pretending to live a normal life with you. Your entire world turns out to be a great TV series where you play the main role, without even knowing it. Can you leave everything you know in pursuit of freedom and learn to trust people again? Our favorite actor Jim Carrey, stars in one of the best dramatic roles of his career.
"Penelope"- In a world where everyone judges each other by appearance, it is not easy to survive if you are not like the others. Penelope is a girl, over whom gravitates an ancient family curse. Instead of a nose, she has a pig snout that will disappear only when somebody falls in love with her. Of course, this is a fairy tale but also a bright story that teaches the simple old truth - to remain true to yourself in any situation.
"Rory O'Shea Was Here"- The heroes of this film may be confined to wheelchairs, but they have more optimism than most able- bodied people. Cramped with cerebral palsy, these men do not lose spirit and try to live normal, full lives by rejoicing, making mistakes, protecting the weak, dancing and joking.
"Patch Adams"- In a children's hospital for the mentally ill, diagnosed with deep depression, the hero of Robin Williams suddenly finds the meaning of life in helping others. He makes an incredible discovery: it turns out that laughter is the best medicine for all illnesses. Kindness and love of life are capable of bringing about miracles.
"Moonrise Kingdom"- After the mysterious disappearance of a boy from a Boy Scout camp and a girl from a troubled family, the principal sheriff puts everyone on high alert. The Boy Scout trainer begins his alternative investigation. The girl's mother is hysterical, and her father seems to be hiding something. "The Kingdom of the Full Moon" is a movie that can not be resisted. After all, everyone in life has a first love.
"Julie & Julia"- This film is based on a real story about a girl, Julie, who decided to cook 524 dishes according to the recipes of the famous Julia Child. And, it had to be done in 365 days. The whole process of the main character describes the blog in a colorful way. As you watch the film, you can almost smell the delicious food and you will feel as though you are rediscovering the taste of life.
"Amelie"- Amelie finds an old toy in her bathroom and lights up with an idea of returning the "treasure" to its owner. This kind act changes the girl's life, and she begins to touch in the lives of strangers in a completely unexpected way. This movie can change your life too.
---
---
The Truth About Diversity on Campus

Sadie Butcher
A large part of what makes Perkiomen so unique is its diversity; with representation from over 30 countries across the globe, students can interact and learn from each other both inside and outside the classroom environment. Immersed in such a culturally rich and diverse community, are Perk students truly taking advantage of all of the opportunities and perspectives that can be found on campus?


While we hold festivals and celebrations throughout the year to recognize and appreciate the cultures familiar to the members of our student body, some might feel as though there is still somewhat of a divide between the domestic and international student pop
ulations at Perk - in after-school activities, social events, meals, and other aspects of daily campus life. This is why we are excited to welcome to campus our new student group, the GDC.
One of the main goals of our newly implemented Global Diversity Council (GDC) is to improve integration within the school community. Led by Dr. Tarece Johnson, Assistant Headmaster of Global Diversity and Inclusion, the GDC has already hosted a debate about monuments and symbols in the U.S., made several announcements recognizing cultural and religious celebrations, hosted Hispanic culture and Mid-Autumn festivals, and addressed countless other behind-the-scenes tasks. In order to create a more integrated school community, the GDC plans to host additional talks during H periods, debates, and events celebrating global cultures and beliefs. These will ultimately provide Perkiomen students with a greater understanding of our peers and their backgrounds, promote self-advocacy and leadership, and allow all perspectives to be heard and appreciated.
Upcoming events include the Mid-Atlantic Region Diversity Conference on October 28, Equity and Social Justice Week, Black History Month, and the multicultural festival. Talk to Dr. Johnson to learn more about the GDC and to get involved.
---
---
What Can Philadelphia Sports Fans Expect For Each Team This Season?

Ben Vanelli
Perkiomen School has students from near and far. Some grew up loving the Philadelphia area sports teams, some of us don't know a thing about them, and some of us just don't like them. But for those of us who grew up with them as well as the boarding students who have grown fond of these teams, we want to know: when will they start performing well?

It's been tough to watch Philadelphia sports teams these last few years; the Sixers were always losing, the Eagles still haven't won a Super Bowl, the Flyers have been mediocre, and the Phillies have been rebuilding since 2012. But this year, things are looking up for a city that hasn't won a major championship since 2008.
The Sixers have big man and phenom Joel Embiid, Ben Simmons is healthy, and new addition Markelle Fultz already looks like he can make a big impact. The Eagles are off to a terrific 5-1 start behind Carson Wentz and Zach Ertz and look like a Super Bowl caliber team. Phillies first baseman/left fielder and rookie sensation Rhys Hoskins became the fastest MLB player ever to reach eighteen home runs, young outfielders Nick Williams, Aaron Altherr, and Odubel Herrera have been great, and starting pitcher Aaron Nola looks like a true ace. The Flyers' Wayne Simmonds, Jakub Voracek, Shayne "Ghost" Gostisbehere, and of course, Claude Giroux are leading the Flyers now. So, what can we, the fans, expect to see from these teams later this year and next year?
For the 76ers, we will be watching a team try to make the playoffs after years of being well below average, to put it nicely. The phrase "Trust The Process" has become immensely popular in Philly, and it looks like 2017 could be the year that "the process" ends and the performing begins. Joel Embiid has been one of the biggest stories, from his excellent scoring and defense to his jokes and feuds on social media. He's already a fan favorite. Ben Simmons, last year's first overall pick, did not play all of last season but has looked great in the preseason. Markelle Fultz looks to start his Rookie of the Year campaign off right. Of course, the clutch TJ McConnel, defensive specialist Robert Covington, and new 3-point wizard JJ Redick are not to be overlooked. The Sixers could see a challenge in a rather uncompetitive Eastern Conference dominated by the Cavaliers and Celtics.
The Eagles are out with a start that almost nobody anticipated. They are 5-1 as of Week 6 and their only loss came against the Kansas City Chiefs, who are considered the best in the NFL. Oh, and it was an away game in which th
ey only lost by seven points. This great start has come because of almost the whole team stepping up. Head Coach Doug Pederson is now somewhat experienced and is making better play calls. Carson Wentz has been sensational, throwing 13 touchdowns and only 3 interceptions in 6 games. Zach Ertz is the best tight end in the NFL in many categories including touchdowns. Wide receiver Nelson Agholor has finally unlocked his potential, free agent addition LaGarrette Blount is doing fantastic, and the entire defensive squad has been great, even without top-100 player Fletcher Cox and new cornerback Ronald Darby out with injuries for most of those games. The Eagles are also the best in the NFL on third down conversions so far, too. The offensive line has also been one of, if not the best, in football. The Eagles have an excellent chance to win the division, as the Giants are too far gone, the Cowboys are not as good as last year (and they may lose star running back Ezekiel Elliot to suspension), and the Washington Redskins are only winning close games. The Eagles can make a deep playoff run, but the only thing on the minds of Eagles fans is a Super Bowl Ring.
The Philadelphia Phillies have been losing since Ryan Howard sustained that practically career ending Achilles injury in the 2011 NLDS. Core players, Howard, Utley, Rollins, and Hamels, are all out of the organization. No player remains in the organization from the 2008 World Series Champion Team. Instead, the Phillies have been in full rebuild mode, and it finally looks like the wait is (almost) over. After a horrendous month of May, the Phillies nearly had a winning record in the second half of 2017. This is almost definitely because of the young players. Rhys Hoskins took the big leagues by storm, launching eighteen home runs and becoming the fastest player in the history of the sport to get there. Pitcher Aaron Nola was great, and he finished with a 3.54 earned run average. Nick Williams and Aaron Altherr, two young outfielders, showed power, defense, speed, and the ability to hit the ball well almost every time they played.
Centerfielder Odubel Herrera was an All Star in 2016 and looked good again in 2017, racking up forty-five extra base hits. Relief pitchers Hoby Milner and Adam Morgan looked excellent in the season's final months, and young catcher Jorge Alfaro has shown off his cannon of an arm behind the plate and hit the ball well. Former top prospect JP Crawford also got his chance in September, performing decently but showing that he still has room for improvement. In 2018, the Phillies may still need time to figure some things out, but expect them to be hunting for another World Series trip by 2019.
Last but not least, the Philadelphia Flyers have been just okay these past couple of years after finding themselves in the championship round before losing to Chicago in 2011. Now, however, they look like they might be back to the playoffs again. Wayne Simmonds was the All Star game MVP last year, and he's been great so far this season. Team captain and center Claude Giroux reached 400 career assists. Jakub Voracek and Shayne Gostisbehere have scored a lot of points, and the goaltending has been good, too. The Flyers seem ready to make a run for the Stanley Cup.
Philadelphia sports fans, get ready. After years of hoping and waiting, we may finally see what we want to see, and that is talent and hard work from these teams. We are craving something to celebrate and our time may finally come in the current and upcoming sports seasons.
---
---
College Applications: An Inside Look
Danial Pasiada
Applying to college can be frustrating with all the essays, interviews, deadlines, and normal school work on top of that. Are you feeling tired of it yet? You are not alone. Many Perkiomen students before us have gone through the same process, and found success in a college that was the right fit for them. To better understand what you are going through, we have interviewed Rasul Ali, a freshman at Worcester Polytechnic Institute, and a Perkiomen school graduate. At the time, Ali felt as though going through the college application process was shockingly scary, but looking back on it now, he sees that it wasn't really that scary after all.
Ali was rather frustrated when he was in the middle of completing his college applications. "The scariest thing was the lack of confidence that I had in myself; that I wouldn't get into a college … that's why I didn't apply to many colleges … when I look back I feel like it was a missed opportunity, because I should have applied to all of those colleges that I was thinking about and I never applied" Ali said. Learning from Ali's experience, we should all push ourselves to have confidence in our skills and believe in ourselves more as we work on our applications.

Outside of the initial application, Ali recounts his experience opening acceptance letters. "I was scared ... to look at my acceptance letters. It was one of the [most] stressful parts of my Perk life, especially when I saw an ETH labelled envelope; when I opened it and I saw it – saw that I was accepted – that was one of the most exciting experiences ever." ETH was Ali's top choice for college and he did not think he would get admitted because he only studied German for two years. However, his hard work and commitment to learning German in his senior year paid off more than he could imagine.
While some aspects of applying to college can be stressful, going to college is a massively rewarding experience. "I can do whatever I want, whenever I want. It's all about planning, it's all about freedom, it's all about being mature" – Ali says – "If you are responsible, if you're strict, if you're disciplined, you will succeed."

To make sure we are all destined to succeed after our Perkiomen careers, we've asked Mr. Ash, Assistant Director of College Counseling, for some top tips for our seniors as they near the end of their high school career. Here's what he had to say:
You can enjoy freedom as well as working hard, not instead of working hard. The most important recommendation Mr. Ash gives for college life is, "Set your own study hall early in the day or morning and then hang out after." That way you'll finish your work and get to hang out with your friends!
Don't look at the end of your high school career as just finishing another stage of education. "Remind yourself of what legacy you'll leave at Perk" – Mr. Ash stresses – "Do you remember Mei? … You should leave Perk with everyone going 'Why did she have to leave?!'"
---
---
Plan Conejo

Tatiana Spinosa
Venezuela has been in the midst of a political and economical crisis for roughly the past five years. Problems started under Venezuela's former President, Hugo Chavez, and have resulted in what has been named the worst economic crisis in the country's history. Most economic actions under Chavez proved to be unsustainable and ineffective as long term solutions and issues such as poverty and inflation, among others, have increased since then. Current president, Nicholas Maduro, has recently taken steps to tackle the pressing issue of malnutrition, which currently impacts 12% of Venezuelan children - enter Plan Rabbit. Plan Rabbit, established by Maduro, has already sent its first group of bunnies to 15 poor communities
to provide much needed nutrients for the people; baby bunnies when cared for and plumped up, will be able to provide nutrients when bread and other foodstuffs are scarce. However, it has been reported that families have gotten attached to these cute, tiny fluffies and started treating them as pets rather than their future meal, leading to early setbacks. At first, bunnies may seem like a surprising solution, but in South and Central America these furry friends are commonly used in the culinary field. Being the largest oil-rich country, Venezuela relies heavily on imports for everything from food to all of their basic necessities. At this point, Maduro must find another viable resource to subsidize his country and economy rather than relying entirely on oil before the situation becomes even more dire.
---
---
Interested in learning more about writing for the Perkiomenite?

Any student interested in holding a position within the paper or participating as a writer may email Mrs. Konopitski at [email protected] for additional information on how to get involved.